Today, managers and staff members expect to access important data and reports using a Web browser on their office computer or mobile device. That's why on-demand Web reporting and HTML formatting are standard features of NGS-IQ's integrated WebRunner interface.
You don't need to buy any additional software or put your IBM i environment on the Web. You also don't need HTML or Web design experience to use these NGS-IQ features. Give us two hours to guide you through this no-cost online session, and you'll be designing and running graphical reports with drill down, charting and other helpful features.
The step-by-step lessons listed below are taught lecture-style using the IQ Tutorial database as our examples. And you can tell us which lessons are most appropriate for your needs.
All students receive a comprehensive, complimentary tutoring guide to reference during the session and as functions are deployed.
Prerequisites
Have basic skills with IQ Server and/or IQ Client for query development.
Install and configure the IBM i Apache HTTP Web server.
Install IQ Client on the Windows PC you're using for the tutoring session (for lessons pertaining to IQ Client—NGS' Windows drag-and-drop, point-and-click module for query development and Web design).
Please contact NGS technical support prior to your tutoring session for assistance with these tasks.
Web Reporting Lessons
Experience the NGS WebRunner interface
Customize HTML output (using IQ Client or IQ Server)
Create drillable links (using IQ Client or IQ Server)
Design drillable charts in IQ Client
Use icons and hyperlinks to run reports from one click (IQ Client and IQ Server lesson)
Build a drop-down, online menu for users to select reports (IQ Client lesson)
Automate the running of your Web Reports (IQ Client lesson)
What's NGS' WebRunner?
The ability for authorized managers and analysts to access on-demand reports from any device is increasingly a requirement for many businesses. NGS-IQ's integrated WebRunner interface helps your company easily address this challenge. It's a standard function of IQ Server, so there's no additional software to license or added maintenance fees.

Your managers and users will appreciate running reports directly from their browser—even NGS queries created years ago. Authorized users can run queries from their browser and output them to Microsoft® Excel, Adobe PDF, and HTML. The drill-down capability in HTML easily allows them to trigger and run linked queries containing more detail information.

Query developers can customize Web report output using IQ Server's HTML option and insert style sheets, backgrounds, and images. Or they can use the extensive HTML Design features of IQ Client to create custom Web pages.

Security is controlled from your IBM i, not a separate server or operating system. You benefit with high performance and reliability due to NGS-IQ's direct use of the IBM® i's integrated Apache HTTP Server.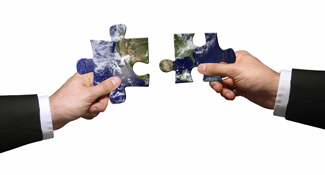 Please schedule today your Web Reporting with NGS-IQ Tutoring. If you have any questions, call us at (800) 824-1220.
Download a PDF of the Web Reporting with NGS-IQ Tutoring Guide using the password NGS emailed you. If you don't know the password, contact NGS.