An NGS tutoring specialist will personally take your NGS Microsoft Excel users and managers through this NO-COST, one-hour session to learn time-saving features that will enhance their Excel reporting! There's no limit to the amount of people who can attend this online class which includes a comprehensive step-by-step tutorial guide for each attendee.
We'll cover the following in an informative way, tailored to the level of expertise of the attendees:
1. Excel Reporting Basics
sending output to Excel spreadsheets in one easy step
creating, replacing, and appending to an Excel range
applying Excel's conditional formatting to your query output
running queries from desktop shortcuts and hyperlinks
2. Additional Excel Reporting Features
automatically translating query report break summaries into Excel formulas
retaining leading zeros in field values (zip codes, customer numbers, item numbers, etc.)
specifying print options from the Qport Access screen (NEW)
enlarging the font size on your Qport Access screen (NEW)
Optional Lesson: Using NGS-IQ
to Create and Update Microsoft Excel
Pivot Tables
creating an Excel pivot table
adding pivot table charts, filters, and slicers
refreshing the pivot table
automating the refresh process
What's Qport Access?
Qport® Access lets Windows users run queries built with NGS-IQ™—NGS' integrated query, reporting, and analytics solution—and securely and efficiently deliver results directly to Microsoft Excel, Word, Access, and NGS' SmartView OLAP module.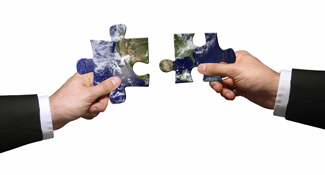 Please schedule your Excel Tutoring and/or optional Pivot Table Lesson. If you have any questions, call us at (800) 824-1220.
To download the PDFs, select your option: Excel | Pivot Tables